Playing Catch-Up: Sewing
Once again time got away from me and I've failed to post what I've been up to. in my defense Jellybean permits me little to no computer time. He's asleep for now and I just can't bring myself to do the dishes just yet. So here we go playing catch up. First up, sewing! Been doing more of that lately. A whole 3 projects but when you only get to sew for 30-45min at a time after kiddo bedtime it seems like a whole lot more.
A Pirate and his Monkey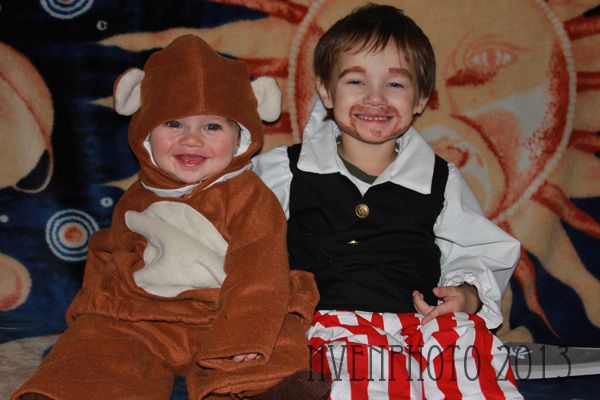 Willipus having outgrown the lion costume I made him a couple of years back asked this year to be a pirate. I joked it would be great to find a parrot costume for Jellybean, but Krotious said a monkey would be even cuter (and probably easier to make). Ta Da! The whole family dressed up as pirates even. I've gone and put the patterns away but both were Simplicity I believe. The monkey was real straight forward, a learn-to-sew pattern. The Pirate really put me through my paces. The shirt had me doing all sorts of things I hadn't done or just fugded before, like gathering at the should of the sleeves.
A side note: we did find a parrot costume, but it was too big =)
A Coat for Maya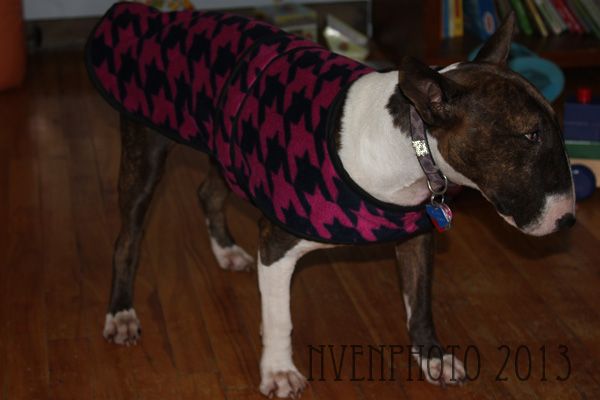 A couple of years back I'd made a good friend a coat for her dog, Missy, for xmas. With Maya's addition to the pack she wanted one for her too. Turns out she and Missy are about the same size so I could use the pattern again. The pink and black hound's tooth fleece worked out great. Though I must note that the bias tape kicked my butt this time around. Not sure what I was going wrong but we're hoping it settles after a wash or two.